No matter where you want to travel, your holiday is important to us!
Since 1994, Beacon Holidays has hosted thousands of guests who desired to visit the world's most exotic destinations. Today, many of our guests are second generation and repeat travelers, who have continued to explore the destinations' new frontiers and perennial favourites.
WONDERFUL KENYA
Would like to thank Beacon Holidays for organizing such a great trip. Kids had a memorable time and the tour driver, Newton was great with his knowledge and fun personality.
Thanks again.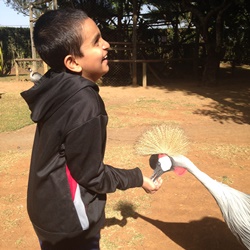 Nathani Family  | Kenya – 2015
THE BEST EXPERIENCE OF MY LIFE.
I am an avid traveler and I like my creature comforts. I like a lesuirely holiday, where I have good food, and wine, and luxury accommodation. I have used Beacon Holidays services for many holidays.
Booking my Seychelles holiday with Beacon was the best decision I could have taken. The Villa at Maia resort was absolutely stunning, with amazing views. The Denis island escapade was serene with great service and very peaceful.
The team at Beacon Holidays is extremely knowledgeable and their staff s attention to details is outstanding.
Heena of course knows all the destinations so well.
Her suggestions keeping our physical condition in mind were fabulous. Beacon worked around and came up with details that were personalized keeping our age and requirements in mind.
I will never look beyond Beacon Holidays for any future vacations.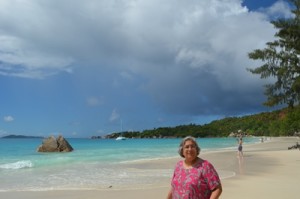 Nadini Jagasia | Travelled to Seychelles, Ireland, Scotland, South Africa, East Africa with Beacon Holidays.
FOR UNFORGETTABLE MEMORIES, TURN TO BEACON.
It's very rare for a travel partner to understand exactly what your vacation requires, put together the best experiences around it and still not have the itinerary seem overbearing!! There was not a single desire left unfulfilled in our Epic Reunion Road Trip from Melbourne to Sydney and back.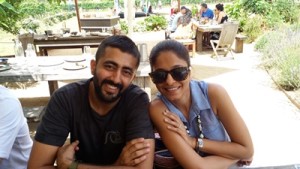 Karishma Hundalani  | Australia – 2015
A MIGHTY AFRICAN SAFARI
A mighty African safari across Kenya and Tanzania in 2005 was my first trip with Beacon Holidays. Driving through different terrains, experiencing diverse forest landscapes from Nakuru to Ngorongoro, marveling at the 'Big 5' and a happy beach-bum ending in Mombasa was an episode in my life that sparked the travel bug in me. Beacon Holidays has this effect on you, as 10 years down my recent trip to Australia with them, left on me the same impression. Diving in the reef from Port Douglas, a road trip through numerous rock pools and spectacular beaches, indulging in the finest wine with the perfect vineyard backdrop and more is all that you can expect from this bespoke travel group that does not follow the tick in the checklist kind of method.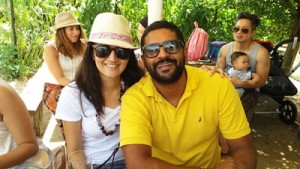 Priyanka Shah  | Australia – 2015
WE WOULD REALLY LIKE TO THANK BEACON HOLIDAYS FOR GIVING US THE BEST HONEYMOON WE COULD HAVE EVER IMAGINED.
Dear Devanshi,
Firstly, Krina and me would really like to thank Beacon Holidays for giving us the best honeymoon we could have ever imagined. Everything was perfectly planned from our airport pick up, to car rentals, hotel reservations & also the various ride tickets. We never faced any problem whatsoever. A lot of research was done by you guys since you had given us the best possible hotels, rooms and the rides that are worth spending money on. The list of restaurants, cafes & bars provided by you was also very helpful. We really cannot imagine anyone else who could have planned our honeymoon to such perfection.
Cheers to Beacon Holidays and Devanshi! Thank you guys for the countless memories!! 😀
Prerak and Krina  | New Zealand – 2011
AURANGABAD WAS BRILLIANT, IT SHOULD BE INCLUDED ON EVERY FOREIGN VISITOR'S ITINERARY ESPECIALLY DURING THE PEAK SEASON WHEN TEMPERATURES ARE COOLER!
The weekend was well paced with time to enjoy the key sights and how inspiring were they! Our guide over the two days was most informative clearly demonstrating a real passion for history.  Thanks so much Himu for planning a very memorable weekend.
Maggie White | Aurangabad, India – 2010
THE PLANNING WAS DONE TO PERFECTIONS AND WE DID NOT HAVE ANYTHING TO WORRY ABOUT.
Dear Charmie, We want to thank you so much for organizing such a wonderful honeymoon for us! We loved South Africa and I can't believe we were hesitating going there. Your recommendations were spot on and we loved all the recommendations you gave. The planning was done to perfections and we did not have anything to worry about. Our favourite accommodation was Singita boulders lodge! The service standards were unbelievable and nothing like we have ever experienced. Not to mention the wildlife we got to view was so incredible!! Our favourite city was Capetown and Knysna I think we could have extended or stay in both places if we had more time, as we had sooo many things we wanted to do. The Pumba lodge was also a very very good recommendation and we enjoyed it thoroughly. We got to see the white lion and it was truly breathtaking. We loved your shopping tips and restaurant guide, our favourite was la Pigalle. All your hard work in the planning and booking was visible while we were travelling, as everything went so smoothly. Thank you for helping us make beautiful memories! With warm regards.
Neha and Mohit | South Africa – 2009